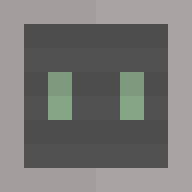 New member
Owner

Ranks
Staff Ranks:
Owner

Owns the server network and will create the actual servers.

Co-Owner

Helps the server Owner will mundane tasks and manages staff. Also gives vouchers from the store. (When required.)

Admin

Manages Approving staff applications and helps with Events and giveaways.

Mod

Helps lower staff with questions about a punishment or any other questions.

Helper

Gives out punishments and are expected to be fast and accurate.
Middle ranks
Beta Tester

Helped higher staff test out beta servers. Will also have access to new servers before everyone else. Kinda a make shift builder role until we set one up.
Non-Staff ranks (Can be staff based on other ranks.)
Mega

VIP

Trusted

Nitro Booster